About Us
Founded in 1984, Abbey Residential, LLC is known for providing premier apartment experiences throughout Alabama, Florida, Georgia, and Texas. A residential real estate investment and management firm, we are focused on developing exceptional apartment experiences for our residents. With a customer-first approach to service, our goal is to exceed our residents' expectations. We understand that those who call our communities home do so by choice, and we want to honor that choice by providing our residents with top-tier apartment features and amenities, and comfortable living environments.
Our Core Values
At Abbey Residential, our core values shape everything we do. As a resident, investor, employee, or vendor, you can trust that we will always act with your best interest as our first priority.
Integrity
Honesty
Excellence
Respect
Loyalty
Fun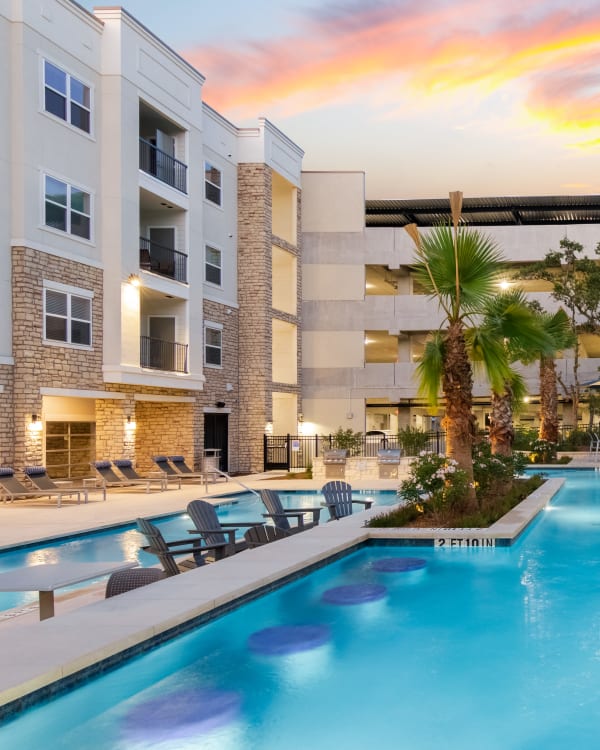 Our Commitment to Customer Service
Our commitment to customer service is evident from your first interaction with our team to the last. We have created an atmosphere where residents feel supported and heard. Highlights of our communities that further our customer-focused service philosophy include:
Social Responsibility – Abbey Residential is an active participant in digital conversations pertaining to our communities
24/7 Emergency Maintenance – We are here for you when you need us most
Active Building Resident Portal – Make secure online payments, submit maintenance requests, make recommendations, join community interest groups, and more
22 Abbey Residential Communities have been awarded the Top Rated Award from Apartment Ratings. These annual awards recognize properties with outstanding resident satisfaction ratings as measured on ApartmentRatings.com at the end of each year.
For more information on individual communities within our portfolio, visit our Search page.
Our Residents
Today, a high percentage of the persons who reside in apartment homes do so by choice. With today's increasing array of amenities and services, busy professionals and many former homeowners are avoiding the inconveniences and expense of home ownership and choosing apartment homes. They want a more convenient and carefree lifestyle and want to be close to their jobs, shopping and social activities. As a result, we select only ideal locations with amenities, extra features and services which contribute to our residents' satisfaction. Our goal is to exceed our residents' expectations and enable them to enjoy the rewarding and convenient lifestyle they have chosen. We know that each of our residents has a choice when selecting their new home, and we appreciate being chosen by them.       
We will work hard each day to continue to please the most important people in the world who pass through our doors - OUR RESIDENTS! It is because of them that we are in business.